Elevated the Fairlynk Sign provider to a heightened standard of security, integrity, and legal compliance.
We are excited to announce a significant update to Fairlynk's feature set. With this latest update, we have enhanced the capabilities of our "Fairlynk Sign" provider, taking it from a simple electronic signature solution to an advanced electronic signature solution.
The upgraded "Fairlynk Sign" now offers an advanced level of security, integrity, and legal compliance for your electronic signatures. This means that the electronic signatures generated through Fairlynk Sign carry a higher level of authenticity and are more legally robust compared to simple electronic signatures.
With advanced electronic signatures, we have implemented advanced cryptographic techniques and measures to ensure the integrity of the signed documents and the identity of the signatories. This provides an added layer of security and trust, assuring that the signed documents have not been tampered with and that the identity of the signatories can be verified, making it easier to rely on electronic signatures for important transactions.
Whether you are signing contracts, agreements, or any other legally binding documents, Fairlynk's upgraded "Fairlynk Sign" offers a more secure and reliable solution, elevating the standard of electronic signatures to a higher level of authenticity and legal compliance.
Integrations page has taken on a new look
The integrations page is now split into as many categories of integrations as Fairlynk can provide. In this current version, Fairlynk offers two categories of integrations: Digital Signature Providers and Collaborative Content Management Platforms.
Hybrid signing via multiple signature channels
Previously, all document signers were obligated to use one signature channel determined by the workflow administrator to sign a document. With the introduction of additional channels in Fairlynk, such as USB Sign, signers are empowered to have their own digital signature, and are granted the freedom to deviate from the designated channel used by other signers. This flexibility introduces the concept of a hybrid signature, where signers can choose alternative signing channels based on their preferences and individual circumstances.
The "Hybrid signing" feature in Fairlynk allows users to sign documents using multiple signature channels simultaneously. This feature proves invaluable for businesses that need to sign documents with clients or partners who may not have access to certain electronic signature providers or who prefer using their own USB token, for instance. With this capability, there is no need to require other signers to possess their personal USB tokens. Instead, each signer has the freedom to choose their desired signature provider from a list curated by the workflow administrator.
Moreover, this feature can be leveraged to mandate the use of specific providers by signers based on different documents and scenarios, adhering to both business and legal requirements. This ensures that the signing process aligns with the specific needs and preferences dictated by the nature of the document and the corresponding regulations.
Do you find it tedious to repeatedly enter company details whenever needed? With Fairlynk, that's a thing of the past. Once you add a new legal entity as a contracting party in a document, the system automatically stores all the metadata you provided. This means that the next time you need to select that same company, you won't have to manually input its information again.
With the user profile menu prominently displayed on these pages, users can effortlessly manage their account details, personalize settings, and access essential features without any disruption to their workflow. Whether you need to update your profile information, modify notification preferences, or explore other account options, it's now just a click away.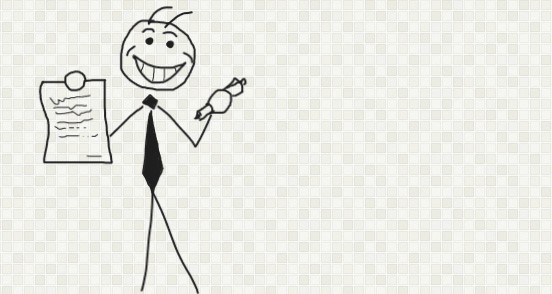 On the document list, as on the clause and template libraries., opening an item has become easier by simply clicking on the corresponding title. The hyperlink also offers the possibility to open the item in a new tab by right clicking on the title and selecting the option "Open in a new tab".
In conclusion, Contract Lifecycle Management (CLM) best practices are the cornerstone of effective contract management. By centralizing contracts, standardizing processes, automating workfl ows, and fostering collaboration, organizations can unlock effi ciency, reduce risks, and enhance contract outcomes. Embrace these practices, and your organization will be better equipped to navigate the complexities of modern contract management successfully.