Add New Mail Address as a Signer
The "Add New Mail Address as a Signer" feature empowers users to seamlessly include additional email addresses as signatories in their digital documents. This powerful functionality streamlines the signing process by allowing users to expand the circle of authorized individuals who can electronically sign important documents.
With this feature, users can effortlessly designate new email addresses to be added as signers, whether they are internal team members, external stakeholders, or clients. Fairlynk's intuitive interface ensures a user-friendly experience, enabling individuals to swiftly add multiple email addresses as signatories with just a few clicks.
Sign and validate without logging in to Fairlynk
The "Sign and Validate Without Logging on to Fairlynk" feature introduces a seamless and hassle-free way for users to electronically sign and validate documents without the need to create an account or log in to the Fairlynk platform.
With this feature, users can easily review and digitally sign contracts without the requirement of a Fairlynk account. Whether you're a regular Fairlynk user or a new email address, as a client, partner, or stakeholder, the process is straightforward and user-friendly. By simply clicking on a secure and personalized link provided via email, users can access the document and proceed with the signing or the validation process directly.
Enhanced USB Signing experience by leveraging the advanced capabilities of a robust signing agent.
Introducing the latest update in Fairlynk: the "USB Sign via our current signing tool instead of the previous one" feature. This exciting enhancement brings a multitude of advantages over its predecessor, with the current signing tool outshining the previous one in various aspects, making the USB signing experience even more robust and user-friendly.
One of the notable benefits of our current signing tool is its multiplatform capability. With it, users can enjoy a seamless USB signing experience across different operating systems, expanding compatibility and flexibility for a wider range of users.
The agent also offers enhanced customization options for displaying the list of certificates. This can empower users to personalize their signing experience by easily configuring the displayed certificates to suit their specific needs and preferences.
Internationalization is another area where the current signing agent excels. It provides comprehensive support for multiple languages, allowing users from diverse regions to seamlessly navigate and interact with the USB signing interface in their preferred language.
The installer for our current tool distinguishes itself with its intuitive design and user-friendly installation process. The improved installer simplifies the setup procedure, making it more efficient and user-friendly, enhancing the overall user experience.
While ensuring robust security measures, our current signing tool elevates the USB signing process to a new level. With its advanced encryption protocols and industry-leading security practices, it guarantees the integrity and confidentiality of your signing transactions, providing peace of mind when handling sensitive data.
Experience the enhanced USB signing capabilities with Fairlynk's "USB Sign via our current signing tool instead of the previous one" feature. Unlock the benefits of multiplatform compatibility, customizable certificate display, internationalization, and an improved installer."
User profile menu is now displayed on document, template and clause editing page
In the latest update to Fairlynk, we have introduced an enhanced user experience by displaying the user profile menu directly on the document, template, and clause editing pages. This new feature ensures quick and convenient access to user settings and preferences without the need to navigate away from the editing interface.
With the user profile menu prominently displayed on these pages, users can effortlessly manage their account details, personalize settings, and access essential features without any disruption to their workflow. Whether you need to update your profile information, modify notification preferences, or explore other account options, it's now just a click away.
Enhanced UX: Fairlynk's Streamlined Compliance for Hybrid Signing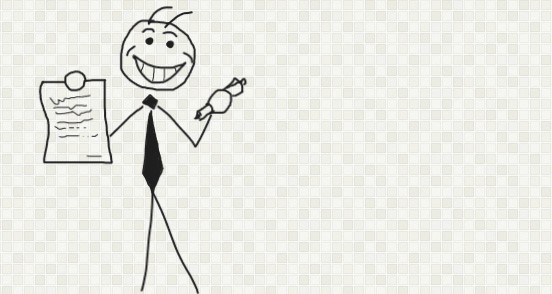 In the latest user experience (UX) update to Fairlynk's "Hybrid Signing" module, we have implemented a streamlined approach to ensure compliance with the rule regarding hybrid signing. As per the rule, the hybrid signing feature with DocuSign and other providers is not allowed. Therefore, users now have two clear options: either fully sign a document via DocuSign or opt for a combination of Fairlynk Sign and USB Sign.
To maintain compliance and simplify the signing process, when users select Fairlynk Sign and USB Sign as the signing options, the "DocuSign" option is automatically deactivated. This prevents any unintentional combination of DocuSign and other signing methods. Users can confidently assign other signers to the Fairlynk Sign and USB Sign combination, knowing that the option for DocuSign will not be available.
This update ensures clarity and adherence to the rule while offering users a choice between two distinct signing methods. Whether you prefer the ease of DocuSign or the combined power of Fairlynk Sign and USB Sign, the updated UX provides a straightforward and compliant signing experience.
At Fairlynk, we prioritize both user experience and regulatory compliance, and this update in the "Hybrid Signing" module reflects our commitment to providing a seamless and rule-compliant signing solution for our users.
In conclusion, Contract Lifecycle Management (CLM) best practices are the cornerstone of effective contract management. By centralizing contracts, standardizing processes, automating workfl ows, and fostering collaboration, organizations can unlock effi ciency, reduce risks, and enhance contract outcomes. Embrace these practices, and your organization will be better equipped to navigate the complexities of modern contract management successfully.